integre4 MK2
Audiophile Integrated Amplifier
Description
The new, upgraded integre4 MK2 is here to bring your audio experience one step higher by taking advantage of all new powerful KT-170 power tubes.
With an exceptional build quality, separate power supply for each channel, higher Signal to Noise level, integre4 MK2 can be the ideal driver even for the most demanding speakers out there.
Our innovative bias built-in system thru a powerful processor and the vivid OLED display are here to give you the pleasure of the easiest way of tube rolling ability and sound tuning according to your personal taste. No extra equipment or technical knowledge is necessary. Direct Anode current indication and instant setting directly from the face panel.
An exceptional headphone circuit that fully engages the upgraded power transformers, offers you all the advantages of tube amplification in private with any kind of headphones.
An optional tube cage for increased safety and different aesthetic approach of your amplifier is available to obtain.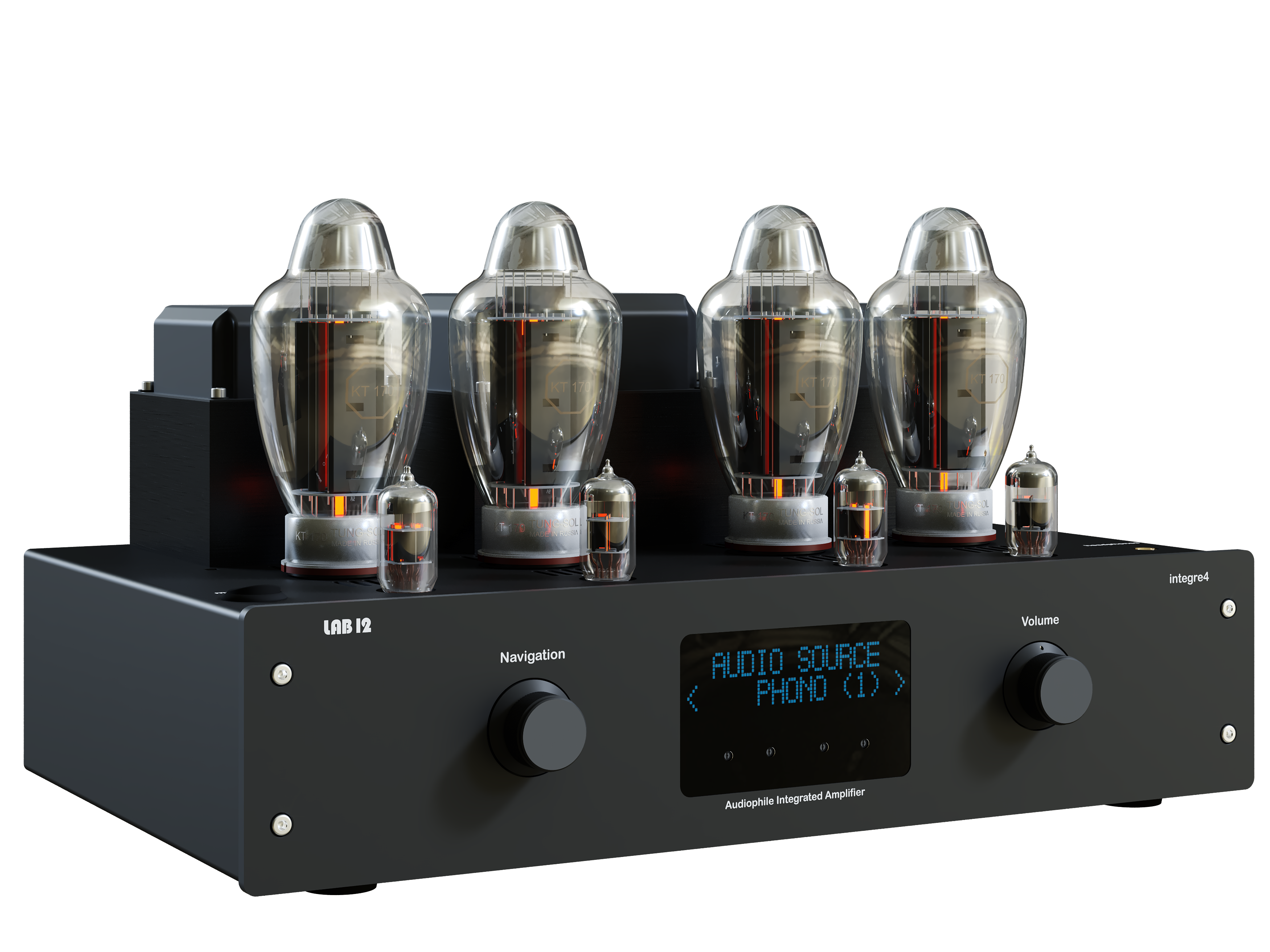 Features
• EL34, 6550, KT88, KT120, KT150 compatible
(KT170 from factory)
• Remote Control
• Large OLED display
• Blue Velvet ALPS motorized potentiometer
• Sophisticated protection and bias monitoring system
• No feedback design
• SRSG® implementation
• Upgraded noise reduction chassis
• Upgraded output transformers
• Redesigned dual mono topology
• 5mm Aluminum face panel
• Five Years Guarantee
Specifications
• Power: 230VAC 50Hz (115VAC 60Hz)
• Power consumption: 350 VA max
• Output power: 75 Watt per channel (KT170)
• Frequency response: 15 Hz – 60 KHz (-1dB)
• Input impedance: 50K ohm
• Recommended speakers: 4-8 ohm
• Tubes complement: 4x 6n1p dual triodes, 4x KT170 power pentodes
• Inputs: (5) 5x unbalanced line stereo RCA connectors, 1x unbalanced line stereo XLR connectors
• Available Colours: Matt Black, Frozen Silver
• Dimensions (WxHxD): 43x19x29 cm
• Weight: 22Kg